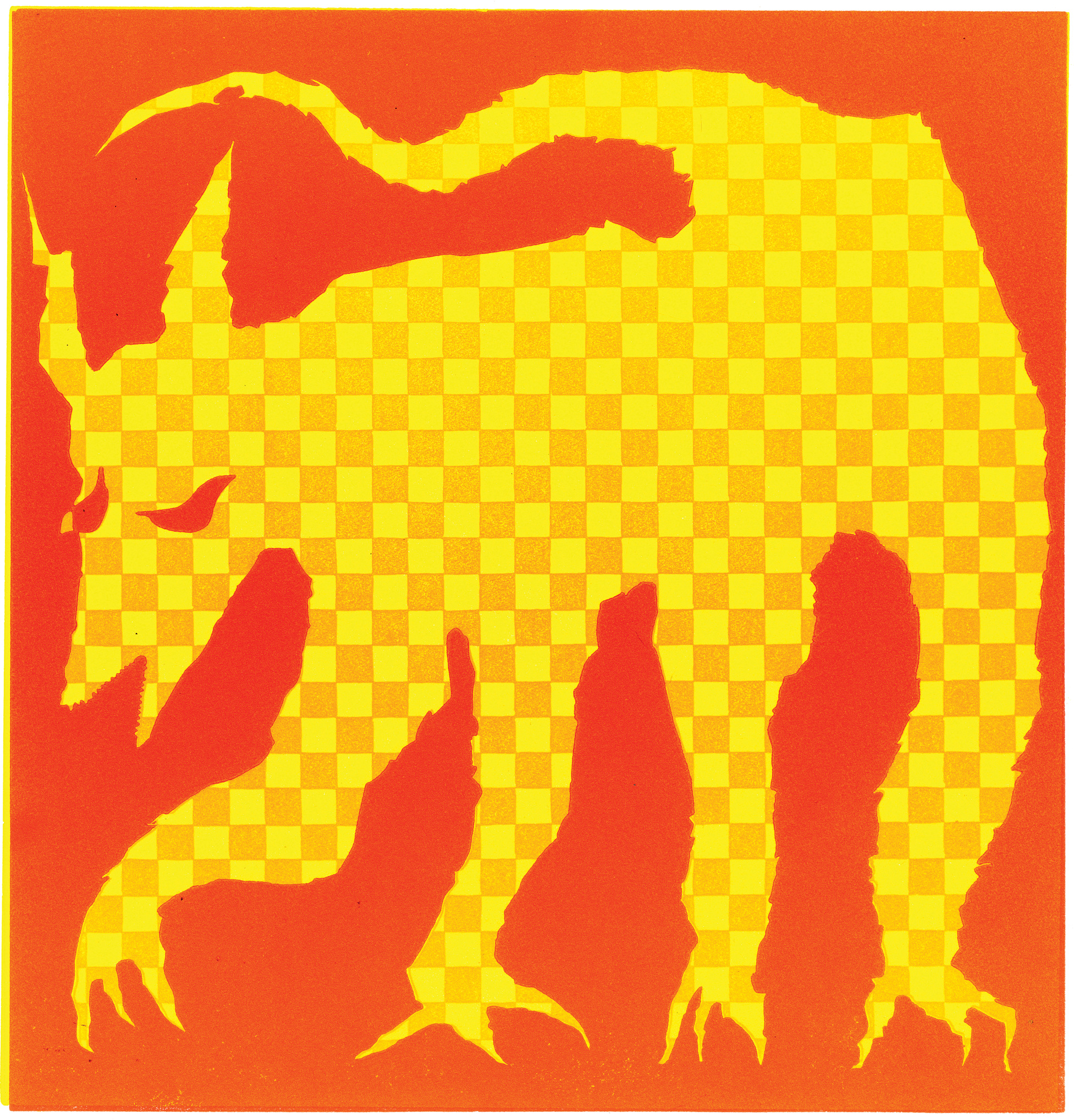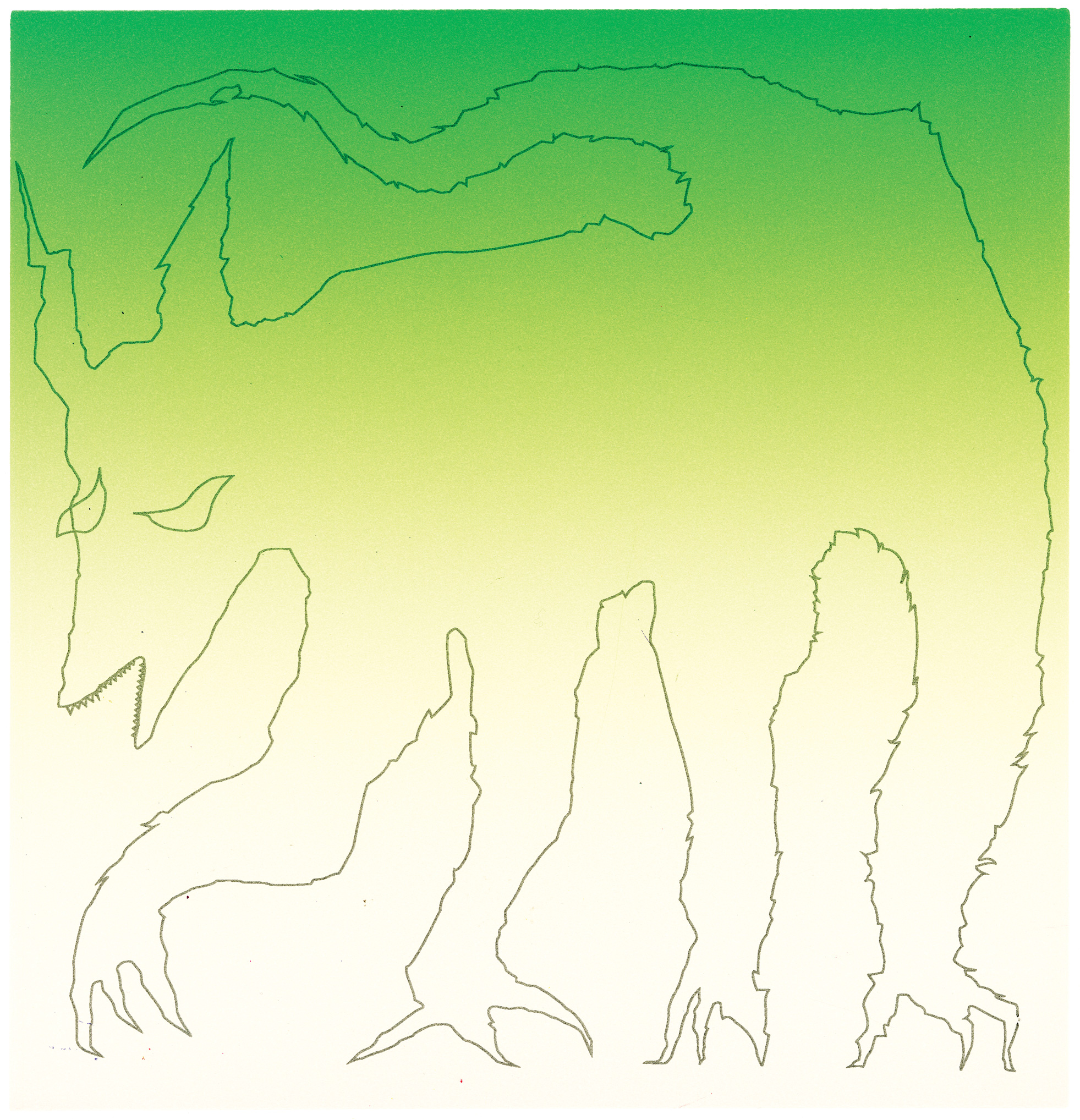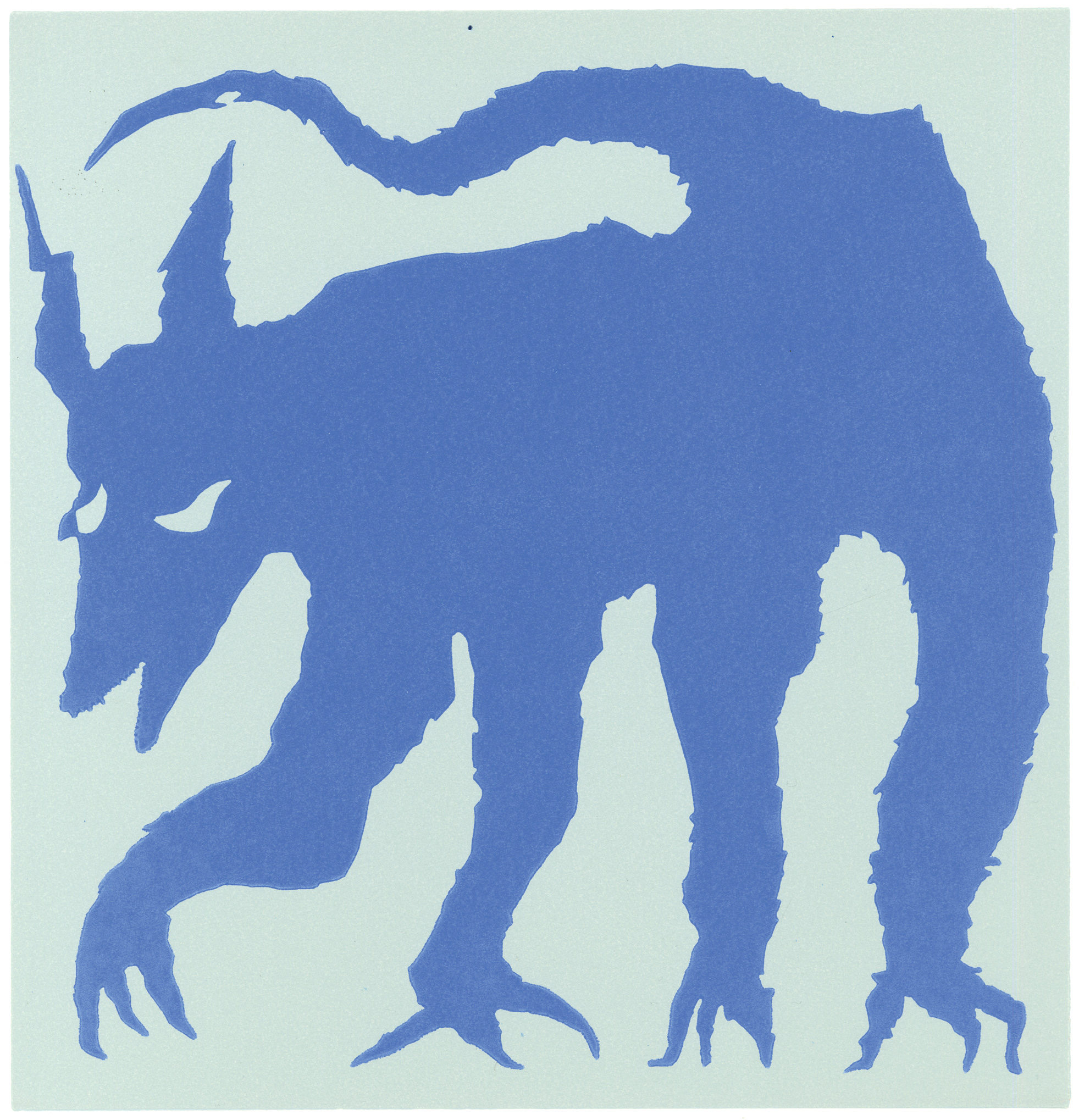 BEAST 001 to 018
BEAST (prints)
The BEAST print series pushes the reproduction of a single motif into a variety of iterations, creating a body of work that examines the tension between reproducibility and authenticity in the tradition of printmaking. The process of the work's creation is exposed in an effort to illuminate the message of the motif, which is of something wild roaming loose in the walls of the garden.

In the BEAST series, the prints stand as variations of each other and are exhibited alongside the lino plates that are used in their creation. This sets up an entanglement of the printmaking process with the prints themselves and looks at interrogating the borders of traditional printmaking and the legacies of fine art within print making.
RCA DEGREE SHOW
As displayed at the Royal College of Art MA Degree Show 2019
BEAST (book)

BEAST is a collection of conversational prose written by Jack Booth and Lucas Croall that was initially born out of a meditation on antagonisms in the art of printmaking. Through a series of critical discussions in May of 2019, BEAST evolved into an 18 part essay that explores foundational aspects of policy making in the U.K. and interrogates conventional understandings of civility, borders, sovereignty, authenticity, rights and ownership.

BEAST (book)